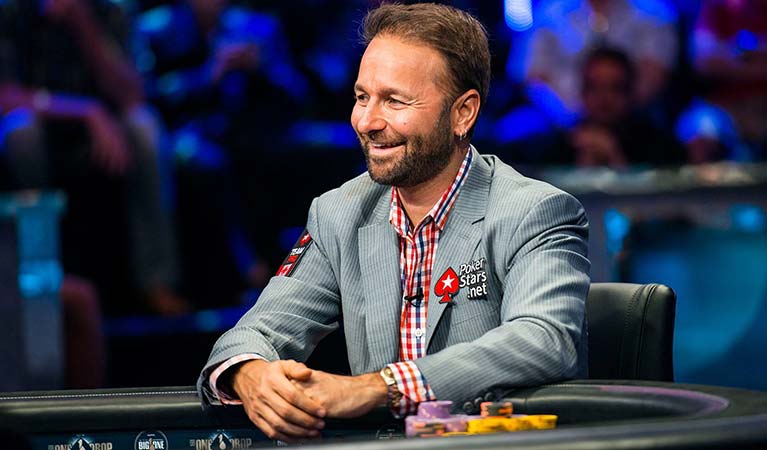 At the age of 42, Daniel Negreanu is a hall of famer within the world of poker, and has already amassed over $33 million in live earnings, the most out of any player in the world. Half of all that winnings came from the annual World Series of Poker in Las Vegas, in which he first cashed out in 1998. Since then, he has snagged an impressive six gold bracelets from the tournament.
Given all the success, it's only natural for him to be brimming with confidence going into this year's 2017 WSOP. But the word "confidence" is still an understatement when it comes to describing the amount of belief this legendary player has on his own abilities. Negreanu just made possibly the most ludicrous wager the world of poker has ever witnessed. He bet Ben Lamb he'd win 3 WSOP bracelets this summer at even money. Insane right?! Absolutely. The actual amount of wager has not yet been released, but a bet such as this, and between two titans no less, is sure to be a pretty penny.
Just to give you an idea how tall of an order this task is, only five players in the history of WSOP have won three bracelets in any given year, and the last person to accomplish this was Jeffrey Lisandro back in 2009. Of the five, George Danzer and Jason Mercier managed to go even further, winning four bracelets in the same year.
Even as a six-time champion, many believes Negreanu has gone beyond the realm of confidence and into that of crazy. As impressive as his six belts is, it took him a span of 20 years to accumulate them.
According to Negreanu, the reason for placing the bet was to give himself a boost in motivation for this summer and to prove to the world that he is still one of the best in the game.
After announcing the bet via twitter, it didn't take long before others wanted in on the action. The first to jump in and bet against Kid Poker was Chance Kornuth. However, before things got really ridiculous, as if It wasn't already, Negreanu took to twitter 3 hours later to say, "Sorry guys, no more action available at even money for me winning three WSOP bracelets this summer, I reached my cap."
To add to the insane challenges Negreanu has set for himself this summer, he also announced that he's aiming to win the WSOP Player of the Year award and cash for over $1.5 million.
Only time will tell whether or not all these tasks will be insurmountable even to the great Daniel Negreanu.