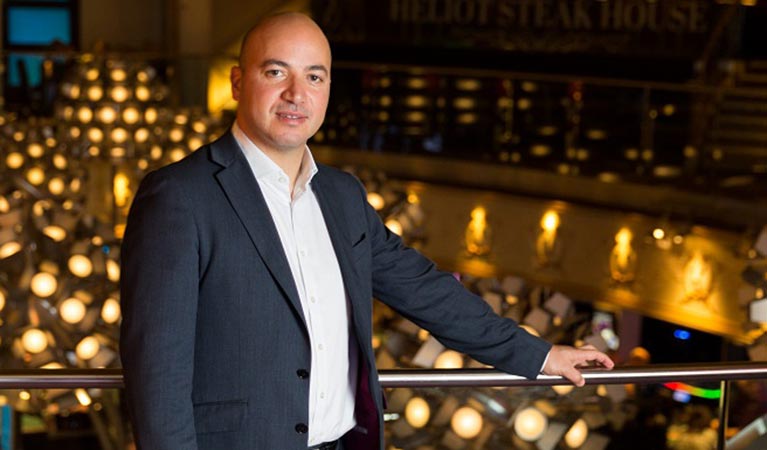 The Stars Group, owner and operator of the world's most popular online poker room PokerStars, posted on November 9th its third quarter financial result ending September 30th which showed a massive 21.7 percent year-over-year increase to $329.4 million. Of that, poker accounted for $224.1 million, or approximately 12.5 percent year-over-year, while the combined revenues from their online casino and sportsbook saw an even more impressive 48.3 percent increase in year-over-year to $95.2 million.
In addition to the financial figures, the Stars Group also reported that its total player base increased by 2 percent to 2.1 million active players of which the majority were poker players. On the casino side, its player base increased by 20 percent to 553,000 players and its sportsbook saw 14 percent increase to 273,000 players.
Rafi Ashkenazi, CEO of Stars Group said, "Not only did we see improvement in our poker business, but our casino continues to grow with a significant active player base, and our online sportsbook continues to see meaningful growth in turnover."
Stars Group attributed the impressive growth to their Stars Rewards program launched in July which is a loyalty program focused on customer engagement, retention, and experience. It rewards players across all three platforms for their gameplay and enhances their overall experience. Since launch, around 85% of active players have already enrolled in the program and around $45 million in prizes has been awarded.
With such a strong perform quarter and almost $1 billion for 2017 so far, Stars Group is aiming to cap the year off at around $1.3 billion, while eyeing up Pennsylvania's new online market in 2018 for more growth potential.
"To build upon these achievements, we plan to focus on reinvesting in our core products and increasing our investment in marketing for the remainder of 2017 and into 2018 while continuing to explore further growth opportunities," said Ashkenazi.
Big Plans for Pennsylvania
Although Stars Group did not specify what they meant by "explore further growth opportunities,", the biggest "opportunity" to have present itself is the state of Pennsylvania as it officially became the fourth state to legalize and regulate online gambling, alongside New Jersey, Nevada, and Delaware, at the end of October.
With a population of almost twice that of New Jersey and home to the country's second-largest commercial casino market behind Nevada, it's no surprise that many operators, including Stars Group, are eager to take a slice of the Pennsylvania online gambling market pie. This is especially true on the poker front as it does not suffer the extremely high 54 percent tax rate that online slots will be subjected too, but instead a more reasonable 16 percent. Couple that with the high possibility that Pennsylvania will share a player pool with the other 3 regulated states, this makes it a potentially very impactful market for the US online poker business.
According to Marlon Goldstein, a chief legal officer for the Stars Group, the company plans to apply for a gaming license for all three verticals at a cost of $10 million, and are exploring the idea of partnering up with the PA's local land-based casinos.
With a state as big as Pennsylvania stepping on to the online gambling scene, many are hopeful that it'll be a trigger for others to follow.