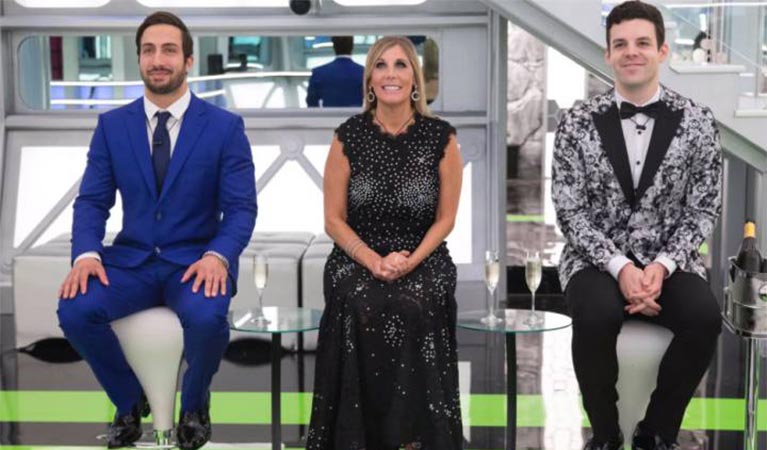 After a shocking first-ever triple eviction on Season 3 of the show where Kevin went from being the Head of Household straight to eviction all in one night. It was definitely a lot to take in, and left Kevin with much regret and dissatisfaction.
At an interview after the season 3 eviction, Kevin said "I'm at a low right now and it's going to take a while to get over this, Everything I worked for – 49 days of socially aligning myself – came down to 45 seconds. Stressful is an understatement."
However, with his competitive nature stemming from a poker background, a set back such as this was not enough to keep him down. He would return in Season 5, and this time round, with experience under his belt, he would strategize a game plan, as he would do for any poker tournament, studying the ins and outs of previous seasons, and he'll do everything necessary to redeem himself and claim the throne.
"This time, I don't care about TV time. I don't care about being the charismatic guy. All I wanna do is play a good Big Brother game," Martin said in the video before entering the house.
This time round, unlike the in Season 3, everyone knew of his professional poker background, and was weary of his reputation for being a strategic mastermind. However, even before this became a cause for concern, Kevin had already secured safety by using his social skills to build a majority alliance of veteran players around him.
As expected this safety net did not last long, and before long, he was edging dangerously close to eviction. He found himself fighting week after week, drawing on his competitive nature and doing everything he possibly could just to hang on and get closer to the win. In doing so, he proved he was well-rounded enough to deserve to win it all.
"I'm most proud of my spirit to never give up," he gushed. "I was alone a lot and I just woke up and worked hard. Even though I was by myself, I really grinded out the second half of the game. I'm super proud of what I accomplished."
When the win was in sight, it took more than the average strategic play to get Kevin through to the finals. He did what many didn't. He used personal relationships as leverage, and even a few dirty plays here and there. Luckily, this not only didn't backfire, but worked in his favor as the jury rewarded Kevin for having the guts to do what they couldn't.
"I just owned who I was and what I did and I think people saw that as a positive instead of a negative. I hurt a lot of people, I lied to a lot of people, but I just tried to own it. I said, 'I beat you, this is what I did, hopefully you respect it.' I didn't try to shy away from it."
In the end, the returning poker-playing underdog Kevin Martin was unanimously crowned the winner following a jury vote of 9-0 versus runner-up Karen Singbell. Kevin walked away with $100,000 prize money, $30,000 furnishing makeover and a brand new 2017 Toyota 86.