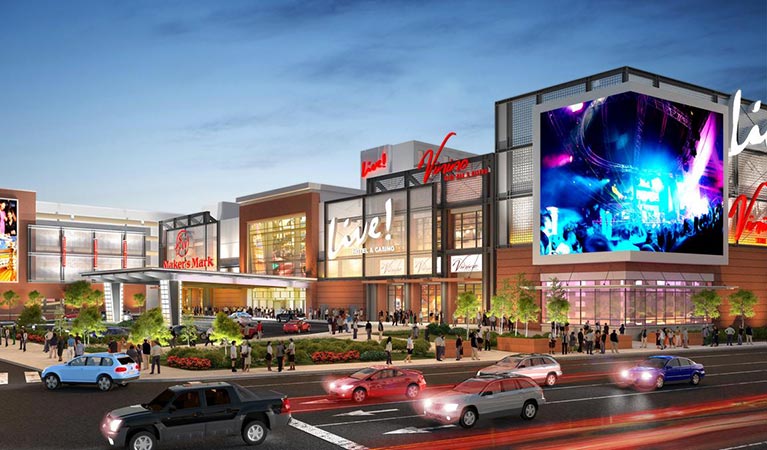 It's been an exciting week since Governor Tom Wolf signed the new gaming expansion into law, making Pennsylvania the fourth state in the country to legalize and regulate online gambling, including online poker, table games, slots and more.
In addition, the massive 900-page gambling law also helps Live! Hotel and Casino project, Philadelphia's second casino, to cross the final hurdle of legal limbo which has held the venture back for the last three years.
The hold-up was caused by a lawsuit filed by SugarHouse Casino based on the provision of a Pennsylvania gaming law that limits any owner with more than 85% stake in one casino from owning more than 33% stake in another casino. On the grounds of that restriction, SugarHouse challenged the awarding of a second casino license to the proposed casino because one of its main beneficiaries, Watche "Bob" Manoukian, already had a majority stake of Parx Casino in Bensalem and was set to have more than a third ownership in the new project.
The appeal was sent back to the gaming board for a second evaluation by the state Supreme Court in June of this year after it was claimed that Monoukian would not actually own more than 33% stake in the new proposed casino as he agreed to transfer $34 million to a trust for his sons as a gift, rather than a loan.
After hearing Monoukian's guarantee, the PGCB all agreed that he did not have more than 33% ownership in the proposed casino, and therefore saw no reason to halt the license application any further.
Everything was looking good for Live! and its investors, and was due to unfold in due time. But thanks to provisions in the new gambling law that renders the objection to Live! Hotel and Casino's license application moot, the progression was hastened and the appeal has now been dropped by the plaintiff.
A spokesperson for the state Gaming Control Board, Doug Harbach, confirmed the newest and final decision in regard to the licensing issue by saying, "The board considers the licensing decision now final and unappealable,". He then added, "Thus, we have notified Stadium Casino that the fee of $50 million for its slots machine license is due Nov. 15."
Construction of the $600 million, 200,000-square-foot project is expected to begin as early as next year, with a planned opening time in 2020.
Live! will be the state's 13th brick-and-mortar casino and the second casino in Philadelphia. The casino, with its 2000 slots and 100 plus table games, is expected to generate around $300 million a year in gaming revenue. With this and the projected $300 million that online gambling will bring, Pennsylvania is set to generate even more than the $3.2 billion record that it had set last year.