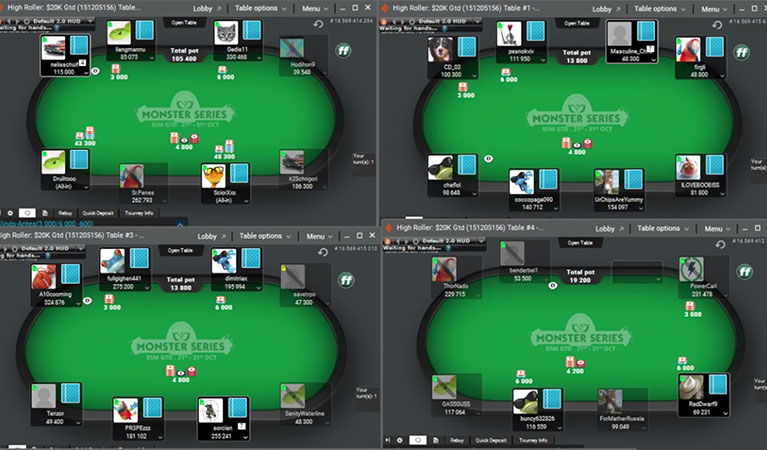 On October 21st, a twoplustwo forum member by the name of "FarseerFinland" discovered a collusion ring at a high-stakes multi-table tournament that he was participating in at PartyPoker.
He started a post on the forum titled "Huge collusion ring in High Stakes MTTs at PartyPoker" which detailed his findings, provided proofs and also asked the community for their help in identifying these cheaters.
Within three days, a PartyPoker representative posted a reply on the forum to update everyone with, "All information is being looked into as a priority via the relevant teams. The OP and I have been in discussion and all details have been shared with the Risk team management for review. We treat the accusations of collusion very seriously and will ensure relevant action is taken pending investigation."
How it Started
The poster, whose PartyPoker screen name is "DukeOfSuffolk", was playing on the final table of a $109 buy-in Turbo Highroller tournament on Oct. 18th where he said he noticed that in 48 hands with rather short stacks, none of the other 6 players at the final table was all-in and called. Though suspicious, this was not enough evidence to prove collusion. However, what happened next really sounded the alarm bells for "DukeOfSuffolk". Right after he was busted, the tournament concluded within 3 mins. Something fishy is definitely going on and so DuckOfSuffolk began digging.
After some searching around on the internet on his opponents, he found that all of them had signed up for a PartyPoker account in May and were all exclusively playing high-stakes MTT's with $109+ buy-ins. With this, he shared his findings with a PartyPoker representative.
The PartyPoker staff promptly sent the accusations on to their risk team management to investigate. Meanwhile, Farseer continued with his own investigating.
On Oct 20th, instead of playing in the same tournament as the suspected cheaters, he watched and recorded to catch any suspicious activities. From doing this, he found another eight players who exhibited the same habits as the previously mentioned six. Sure enough, these eight players also created their accounts in May and were playing exclusively on multiple Clubber IIs.
PartyPoker Confirms Collusion
Not long after PartyPoker's risk management team got involved, they suspended all fourteen of the suspected accounts.
On Nov 1st, a PartyPoker rep named Colette replied to Farseer's post to give an update on the situation. There, she said, "I can confirm a group of accounts was found to be playing in teams in order to collude against other players".
She followed by saying that although there are BOT and collusion detection in place, these techniques usually require a high number of hands to be played before they can generate enough data to accurately analyze any suspicious account activities. For this reason, sometimes, as in this case, players are able to identify suspicious activities faster and it is also for this reason that they always appreciate and welcome feedback from players as it often helps their security team identify the issues more swiftly.
Compensations for the Victims
PartyPoker's Managing Director, Tom Waters, assured players that were victims of the collusion that all their losses as a result of this will be reimbursed.
Although these victims, as well as the rest of the poker community, would like to know the identities of all the perpetrators, due to the Data Protection Act amongst other issues, this is far easier said than done.
At the very least, PartyPoker can promise the community that all of these perpetrators will be forever banned from playing on their site.