America's #1 Site for Legal Gambling and Online Poker News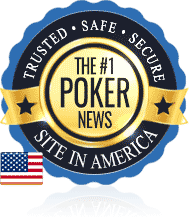 Is real money online poker secure? Are poker sites legal in the USA? There are many questions that surround online gambling and equally as much uncertainty.
The good news. You can find all these answers on our legal gambling guides which are catered for those new to the scene as well as seasoned veterans. Whether you're looking for information about online poker USA sites or mobile poker apps, our experts provide the latest poker news, exclusive poker tips and expert-reviewed gambling guides to help players everywhere improve their game.
Our top priority is bringing our players the latest independent online poker and legal gambling news with a dedicated team that stays on the cutting edge of poker technology in order to bring you the best poker and gambling guides on the internet.
Laws around online gambling can be confusing at the best of times, especially for real money online poker in the USA. Our team at Online Poker America compiles this data and maintains an up to date list of legal US online poker states so you have all the core information you need to play safely, securely and most importantly with confidence.
Pick a state to find out more or view the full legal map listing
Fully legal and regulated
Regulation in progress
No Recent Developments
To ensure our readers only play online poker through secure sites, we maintain a constantly updated list of all available payment and deposit options for both desktop and mobile poker players in the USA so that they, too, can enjoy poker safely and not be blindsided by unsuspected negative payment processes.
"So what's the difference between a deposit option, withdrawal option and payment option?"
Select one of the popular deposit options below to find out more:
Although there are no federal laws that prevent US players from participating and playing online for real money, you do need to keep an eye out for individual state laws as some states such as Washington may strictly prohibit online gambling. It is the individual's responsibility to educate themselves about their local gambling laws and worth noting that even if your state is listed as being legal on our online poker USA map, information can be outdated and it's always worth educating yourself in the interest of responsible gambling.
If you or somebody you know may have a problem with gambling addiction, reach out to professionals such as National Council on Problem Gambling for confidential consultancy and always only play poker legally and within reasonable means.
Playing poker on-the-go is becoming increasingly prominent across the states but there are downsides for each device and not all poker rooms offer mobile-friendly poker. Get the mobile poker 101 written by our house experts and be ready for any device by choosing from one of the mobile icons below.
FAQ
Is it safe to play poker online?
As long as the online poker USA site you decide to play on is reputable then it is totally safe to engage. Everything you find here has already been extensively reviewed so we only recommend you the best of the best to game securely. Read all of our online poker website reviews or check out our best US poker sites.
Is it legal to gamble real money online?
Yes... and also no. This depends on where you live or rather which state you currently reside in whether you're a resident or visitor. States such as Nevada, Delaware and New Jersey are fully regulated and legal for online poker. We present you with the latest poker state law information and gambling regulations in each state.
How is online poker in the USA regulated?
Each operator in a legal online gambling state has to abide by a set of regulations to remain fully licensed. It is usually governed by official gaming authorities and state bodies who ensure that players are safe when gaming online.
What is the legal age to play?
This varies by state but you'll find that it generally ranges between 18-21 years old. Find out more by looking at our legal gambling age table.
Is online poker beginner friendly?
Yes, but we recommend that you start with community card game types such as Texas hold'em poker first as they are easy to learn and get into. A good place to start is to read our 'how to play online poker' guides and then practice with play money online poker games.
Where can I play online poker?
There are plently of places to play online gambling games, but only a handful of them provide you with a quality experience. Here at Online Poker America, we dedicate our resources to constantly reviewing and updating our verified lists for your benefit.
What is play money poker?
Play money poker means you're playing on online poker sites with fake currency. This is totally risk free and is perfect for those who want to practice playing poker online or for players where it is illegal to gamble real money in their state. Be sure to read our poker state laws and look for your specific state to see what we recommend for you.
What is real money online poker?
Simply put, it's gambling with real money. A lot of players prefer real money gambling because of the thrill but some just enjoy the feeling of cashing out after a game.
How do I deposit money when gambling online?
There are dozens of deposit options and withdrawal methods available to you when playing online poker, from credit/debit cards to prepaid cards and even e-Wallets. Each payment method has its own benefits so be sure to read and find the one which best suits you.