More than 1 billion iPhones sold, 700 million units currently in use and dominating about 40% of the whole mobile market, it's fair to say the iPhone has made an immeasurable impact on people's lives.
What was once simply used for making calls, sending SMS messages and occasionally checking emails is now a fully-fledged on-the-go entertainment device.
With its ever-growing influence, the iPhone began to dominate the mobile gaming market, overshadowing the segment leaders like Nintendo and Sony. Recognizing this trend, developers and gamers alike increasingly gravitated towards the iPhone platform, signaling the end for the stand-alone mobile gaming systems.
One form of popular mobile entertainment is mobile poker.
iPhone and Mobile Poker
The iPhone put smiles on 100 million faces. That's right. 100 million people play poker around the world. That's more than the number of people that play golf or tennis.
With the advent of mobile Poker on platforms such as the iPhone, these 100 of millions of players can now enjoy the game of poker on the move! You no longer have to rush home, find an internet café, or whatever the case maybe to access online poker, because now you can play poker wherever you are, right there on your iPhone.
Most of the major online poker sites have a mobile version of their site, available to all players and is very easy to download onto your iPhone. There are also other stand-alone mobile poker apps that offers just as many types of poker games.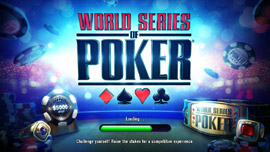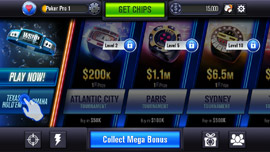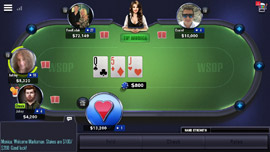 Benefits of Playing iPhone Poker
The biggest benefits are ease of access and mobility. Just about every single person nowadays has a mobile phone. About 40% of which are iPhones. Having an iPhone means you have access to your favourite mobile poker room right at your fingertips. Chances are, your iPhone is always with you so as long as you have internet connection and battery life, you can play online poker on your iPhone wherever you are. You'll also not have to worry about a shortage of opponents because no matter what time you'll play, there will always be someone ready for you to take their money off them.
Banking Options for iPhone Poker
Funding your iPhone poker account is as easy as funding your online poker account. Pretty much all the payment options that are available to you for online poker are also available for iPhone poker. Take a look at our "payment options page" to find the one that works best for you.
FAQ
Is it safe to play online poker on the iPhone?
It's just about as safe as playing at any online poker site. That is to say, Yes, it's safe. The mobile poker apps offer the same type of security protection you expect from the desktop poker sites.
What poker games can I play on my iPhone?
This depends on the iPhone poker app itself. For the most part, the app will offer the same variant of games as the desktop counterpart. However, be sure to check the app carefully to know exactly what type of poker is available.
Can I play both free money and real money poker on my iPhone?
Absolutely. In fact, we highly recommend you take some time playing with free money on any new iPhone poker app, just so you can get a feel for the app before you decide to play with real money.
Can I use the same account on my iPhone as the one I use on my computer?
Yes, as long as you're using the mobile app version of the main desktop poker site. This means it's super convenient for yourself, having access to the same funds for when you play on your iPhone and when you play on your computer.
How difficult is it to make deposits and withdrawals on my iPhone?
Making deposits and withdrawals on your iphone poker account is more or less the same as doing it on the desktop version of the poker site. You just have to navigate to the cashier section, choose either deposit or withdrawal, then decide on your payment method, and in most instances, depending on your payment type, you'll have access to your funds in no time.