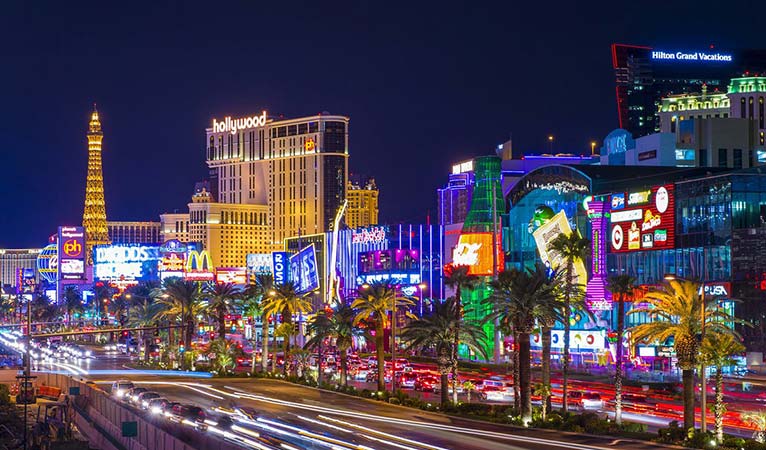 Since 2007, WSOP has provided non-stop poker action for the entire month of June. This annual event, which kicks off Tuesday at the Rio All Suite Hotel & Casino, contributes greatly to the growing annual poker revenue in Las Vegas.
Back when WSOP first started in Vegas, the monthly poker cash game revenue for Las Vegas strip was $11.86 million, 12.2 percent of the annual strip poker revenue ($97.1 million). The monthly figures for June reached an all time high in 2016, contributing $12.93 million, which was 16.5 percent of Strip poker revenue for the entire year ($78 million). As the figures shows, this record breaking June came despite a sharp fall in statewide 2016 revenue of $117.7 million, which was the lowest it had ever been since 2004. This indicates the importance of poker during the summer season in Las Vegas.
The total number of Strip area poker tables have fallen by 7.8 percent from 459 tables a decade earlier to 423 in June 2016. Despite this progressive decrease, extra tables, totalling more than 100 cash game tables are added just for the busy summer. With Luxor about to close its room next month, total number of Strip area poker rooms will drop further to 18, down from 27 that were operating in 2007.
While majority of poker related statistics seems to be on the falling side, the One series that continues to break records on the positive side is the WSOP. It has grown from 54,288 entrees from 55 bracelet events in 2007 to an all time high 107,833 entrants across 69 bracelet events in 2016. Those figures will likely be broken again with the 74 bracelet events scheduled for this year's WSOP.
In terms of prize money, that too has gone up year after year, increasing 38.4 percent from $159,796,918 in total prize money awarded during the 2007 WSOP to $221,211,336 last summer.
The WSOP continues to be one of the richest sporting events in the world.