How to Become a Professional Online Poker Player
Online poker has become something of a sensation in recent years and you too could become a poker pro by following our online poker tips and strategy.
Getting Started
What do you know about online poker strategy? It might be best to forget everything you've heard up until now and let us guide you through the process. It's going to take some time to get yourself to the poker pro level, but if you're committed to putting in the hours to learn and practice you can do it. We are going to give you all the online poker tips you need in this guide so you can make some extra cash and even carve out a good living as a professional poker player. Read our guide and soon you will be enjoying regular wins at online poker tables.
Study Hard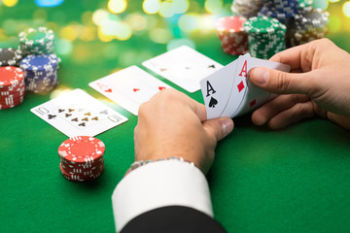 There's no easy route to becoming a professional poker player, but that's not to say that the rewards aren't potentially great if you put in the time. If you want to be the next Phil Hellmuth or Jason Mercier and win online poker tournaments you need to start exactly the same way they did. Nobody is born with an immense knowledge of poker and the most important of all online poker tips is to immerse yourself in the learning of the game.
There are a number of ways to go about this. The hundreds of televised tournaments are definitely something you should be watching and there are also a number of great books written by poker pros that you can check out at your local library without any cost.
We recommend that you own at least one book though and make it your Bible. You're going to live and breathe online poker and the strategy and advice that is available to you until you know it all inside out.
Practice, Practice, Practice
Once you've gained a massive amount of knowledge you'll be ready to put the online poker tips you've read about into practice. Remember you're still learning at this stage so you don't want to run before you can walk. Forget about money and a lifetime of riches for now and start playing at free online tournaments. Many poker rooms offer free tournaments due to the huge interest in the game – you aren't the only one who wants to make a living as a professional poker player. The only way you're going to give yourself an edge is by continuing to practice.
A lot of new players will have seen poker on TV once and be convinced they're experts. A bit of luck in a practice tournament and they'll think they're a poker pro and start playing for real. They might succeed, but chances are they'll fail big time. You don't want to end up like them and that's why you should practice for every waking hour until you see cards in your sleep! There's no such thing as too much practice and every minute and every hour you spend honing your skills gives you a greater chance to win at online poker.
That being said, it's important to note that gameplay at free tournaments is very different compared to playing real cash games. Some players, not all, simply might not be playing as hard, or bluffing without much thoughts – both of which can affect your own gameplay and how much you can potentially learn from it. So, once you've got the basics nailed down, don't hesitate to proceed to real cash poker games, even if it's at a very low bet limit. It's only when people have something to lose, no matter how little, that they play seriously, and therefore, you can learn seriously.
Set Your Goals
Now it starts to get serious. You've read everything you can about online poker strategy and tips and you've played a million practice games, but are you ready to become a professional poker player yet?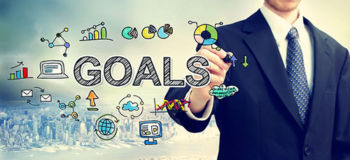 Do you know how much you want to earn? This part lets down a lot of people. Don't foolishly think you can be banking 6 or 7-figure sums every year – be realistic. Think about how much you made in your last job or better still how much you need to make your rent, bills and food bills each month. Nobody becomes a poker pro overnight and you'll need to play in smaller tournaments before you can dream of a win in a huge online poker tournament at tables with the big boys.
You need a plan and you need to know how much you need to play to generate the kind of income that will keep you afloat. You can't assume you're going to win online poker games every time you play and you will need to factor in losses here and there.
It's not just about how you play, it's where and when you play. You need to be prepared to play at strange times of the day and sometimes for long stretches. This isn't a 9 to 5 and there are sacrifices that might have to be made in order to become a poker pro. Have you got what it takes? If you've made it this far then the answer is definitely yes.
Try Your Hand
Reading about online poker tips and practising for free is one thing, but when you finally take the plunge and start playing with your own cash it will feel different. It's still early days and you aren't a professional poker player yet, so try out games with low buy-ins.
This is a trial run for what will hopefully become your job, so at this stage you should be playing as many hours as you can. No online poker strategy book can prepare you for the long hours of playing that are still ahead of you and at this point you're still learning. Yes, you might lose a little at first. You might even lose a lot at first, but do you still have the same passion for online poker that you had when you started? If you still do then congratulations, you could actually become a poker pro.
Try playing for a week and see how you do. If you come out ahead, that's great. Now you can go back and see if your calculations were correct. You may find that you need to put in more hours than you initially thought. Obviously you can't make a living from low stakes poker, but now you'll have an idea of the sort of level at which you need to be playing in order to make your professional poker player dream financially viable.
Capital Gains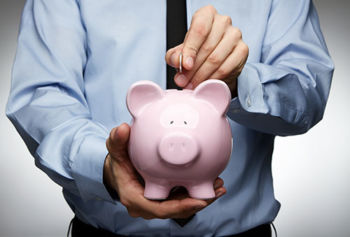 In order to win online poker tournaments, you will need some money. This is your chosen career path now and you're basically a small business owner. Nobody would dream of running a small business without some form of start up capital and this is where your bankroll comes in.
Possibly the most important part of online poker strategy is the financial aspect. You need to make sure you have enough to fund multiple games and tournaments and you should absolutely have a buffer amount of cash so you don't starve or end up homeless if you have a couple of lean weeks. There will be no more sick pay or holiday pay anymore either and ideally you will have a bankroll that can sustain you for at least six months prior to starting your new career.
You'll also need to keep a record. You don't need to have a degree in accounting or anything, but you should be able to accurately record how much you lose and how much you win at online poker and you should know how you're progressing each week or month. Poor financial record keeping can be the undoing of many aspiring poker pros.
Keep a Level Head
Online poker tips rarely take this into account, but it's crucial in keeping you on the poker pro path. You never see professional poker players on TV making rash decisions or losing their minds. That's because they always try and stay professional. Poker players are business owners and a bad day at the office doesn't need to be made worse by foolish decision making.
Find a technique that keeps you relaxed – meditation, yoga, breathing exercises can all help. Some people might enjoy a cold beer or other similar refreshment when playing free online poker. However, even a good strategy will go out of the window if you consume alcohol while playing cash games, and remember, you're at work and only irresponsible people drink in the workplace. You'll never see a professional poker player drinking alcohol at the table so don't ever play under the influence.
Have Fun!
Reading and studying online poker tips and a good strategy might be boring but is absolutely necessary for one to become a professional poker player. But remember, at the end of the day, it's a card game. It should be fun. You're living the dream and doing what few people get to do – you're making a living doing what you love. If that doesn't bring a smile to your face, nothing will.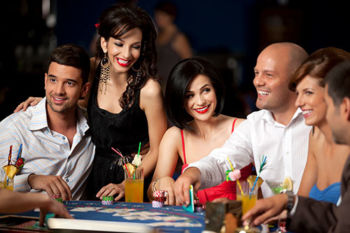 While it's fun, online poker is also serious. Take tips like this one from poker pro, Daniel Negreanu, very seriously: "There are thousands of professional poker players in the world, but I can't think of a handful of pros that are successful today that are not treating it like a serious job and working hard both playing and studying the game." Negreanu is a man you really should listen to. With an estimated net worth of $50 million, he is the poker pro other professional poker players look up to.
If you truly want to win at online poker, follow the tips in this guide and you might never have to work a normal, mundane job ever again in your life!