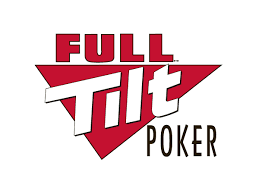 The rumour that's been floating for the past week has been confirmed by Full Tilt.
PokerStars and Full Tilt will merge as of April 1st. On February 16th software Update FAQ was posted on the Full Tilt website explaining that players with a Full Tilt account will be able to access Duel, Starsdraft, BetStars and PokerStars, depending on the jurisdiction.
The FAQ section also explained that this new account will be called "Stars" and as long as the username isn't been used by a pre-existing player at PokerStars, Full Tilt's players can continue to use their screen names and avatars.
The Full Tilt brand will continue to exist as a separate brand, however there are already rumours floating that down the line the brand will cease to exist. Lately the parent company of Rational Group appear to be cutting costs, that is why this move came as a surprise for a few people in the industry.
In 2012, after the Black Friday, the Rational Group, PokerStars then –parent, bought Full Tilt. The takeover was a way to curry favour with the federal authorities at the time, as part of the deal Rational would repay non-US Tilt customers.
After the takeover Rational initiated marketing campaigns that suggested that the company was interested in relaunch the poker site as it was before, although minus the fraud.
Full Tilt was once more advertised as "the home of high stakes", the new team of pros included brand ambassadors such as Viktor Blom, Tom Dwam, Gus Hansen.
In August 2014 the Rational Group's asset was bought by Amaya. Amaya changed that approach, Full Tilt's marketing spend was curtailed and PokerStars became the focus of Amaya instead.
Since the relaunch, the traffic of Full Tilt declined significantly, the absence of American players definitely contributed for the fall.
On the PokerScout ranking Full Tilt is now around 11th place, much lower than before.
Recently, the site has undergone some rebranding to become a site for recreational players. However the rebranding failed to improve the site's situation.
Changes
A while ago, Full Tilt announced the heads-up cash games will be completely removed from the site, as a way to discourage experienced players from preying on beginners. In addition the site renovated its rewards scheme and lobby. However those changes did not improve the site's traffic, the traffic volume has in fact declined after these adjustments were implemented.