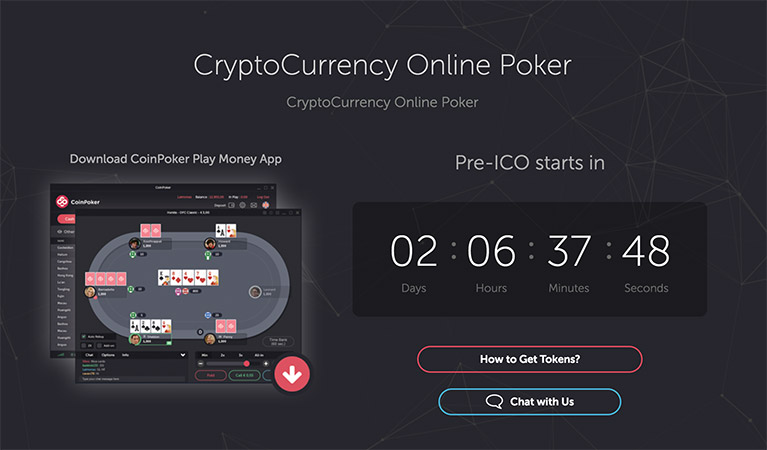 2017 has seen the world's most famous cryptocurrency, Bitcoin, set new records after records, surging to all-time high of $7,879.06 on Nov 8. At the same time, more and more businesses are starting to accept the cryptocurrency, with the online gambling industry being particularly interested due to the innate benefits that almost seem tailor-made for online gamblers.
The very first online casino that accepted BTC appeared around a few years ago when Bitcoin just started to garner some attention. Fast forward to 2017 and Bitcoin casinos are popping up left, right and center.
Now, there's a new player joining the fray, CoinPoker, a cryptocurrency-only poker platform built on blockchain technology that will work with CHP tokens – a brand new Ethereum-based cryptocurrency to facilitate fast and safe online poker transactions.
CoinPoker's Mission
Isabelle Mercier, a well-known member of the poker industry and CoinPoker's representative, said,
"CoinPoker's key mission is to provide safe, transparent, and trustworthy online poker games."
In short, they aim to revolutionize the industry by addressing the many issues that online poker players are plagued with, to which they estimate, based on their market knowledge and anecdotal evidence, that 50% of the has been lost due to these issues.
The main issues are:
Regulation – large markets around the world closed off from participating in online poker.
Lack of safe, efficient payment providers – Players are not in control of their own funds but are at the mercy of the poker room and/or payment processor as to when and if they'll get their money.
Game fairness and integrity – When it comes to online gambling, almost every single player is concerned about whether or not the random number generators used at online poker sites are truly random or rigged. There simply is no sure-fire way to prove this one way or another.
CoinPoker will tackle all these issues with its use of CHP. This new smart cryptocurrency can easily be brought online by anyone, no matter their geographic location, and will allow instantaneous transactions. These two advantages alone will address the majority of issues that online poker players are faced with today. In addition, another key advantage of CoinPoker is complete anonymity. Players will only be required to enter their email address, an alias, and a password to register for an account at CoinPoker and start playing right away.
Another major area of concern that will be a thing of the pass at CoinPoker is the transparency of its RNG system as it'll be put on blockchain, as pointed out by CoinPoker Head of Security Michael Josem, who has been a major part of uncovering many major poker fraud scandals.
He said, "We are developing a Fairplay blockchain-based security and fraud system that is going to help us discern the real players from the bots, preventing cheating. Casual players should have a chance to enjoy the game again."
CoinPoker ICO (Initial Coin Offering) Launches in January
While CoinPoker is live now for free play gaming, its official ICO is planned for January, but they will start their Pre-ICO on Nov. 16th where token holders will be able to benefit from a 30% bonus.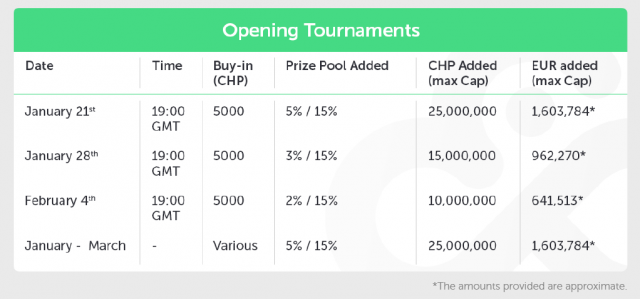 In order to build liquidity and create larger guaranteed prize pools, 15% of tokens sold during the ICO period will be redistributed back to the poker community via promotions and bonuses. This pattern will continue throughout the rest of the ICO period where 25% of the total revenue will be shared back to the players on a regular basis.